Thanks for all the wonderful compliments on my new blog! I'd like to say a big
big
thanks to Miranda at
Little Sailor Design
, who took my ideas and suggestions and made it into a one of a kind blog.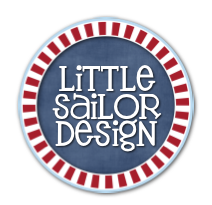 This morning I slept in until 8am, mostly because I didn't go to sleep until 11:30 the night before, and then got ready to go to the farmer's market with Christina. We browsed through there before heading off into the adjacent town for a breakfast burrito at Kono's. If you're ever in Hawaii and want an awesome breakfast burrito, you need to go to Kono's!
I suggested we head down to the beach to check out the last day of the surfing competition, since we were there. It was fun! We started to get tired, though, and headed back to the center of the island and home.
Later, I brought Dexter over and a bit afterwards we headed out to an FRG Thanksgiving thing being thrown by Christina's company. I don't go to my own FRG stuff haha. It was fun! Got some good food!
Since I didn't get to go on my bike ride this morning, and even though I was completely exhausted, I started Day 1 of
Jillian Michaels' 30 Day Shred.
I got the DVD while shopping at Christina's house ;). It definitely showed me that I need to start lifting more weights and get my strength up again. And again, though I was exhausted, I vacuumed the house... I won't have any time until late in the week to do it, so it had to be done!
I am now relaxing, finally, and watching
The Karate Kid
, the new one. I'm not so sure about this one... I'm not totally loving Jaden Smith! Have you seen it? What do you think?